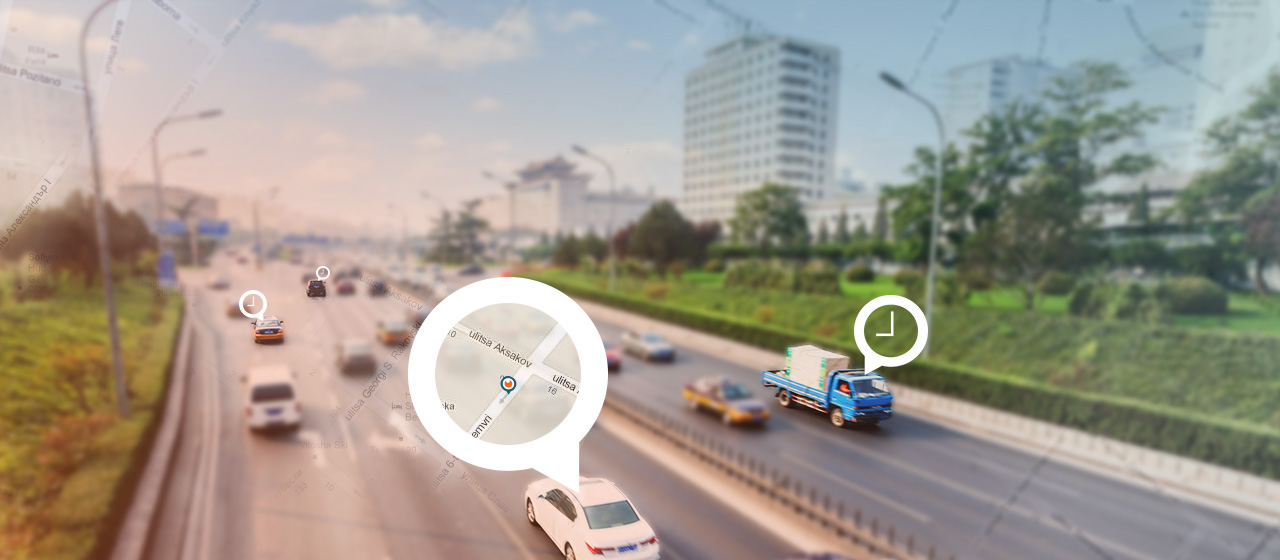 08 Nov

Monitoring the parameters of temperature-controlled vehicles

One of the widely used options for upgrading the standard GPS monitoring (current position and route data) is the reading of measured temperature from a refrigerated trailer. For the purpose, in addition to the GPS device, special digital thermometers are installed in the separate areas, which have to be temperature-controlled (up to 4 thermal zones). The service is also available for smaller vehicles – vans and delivery trucks.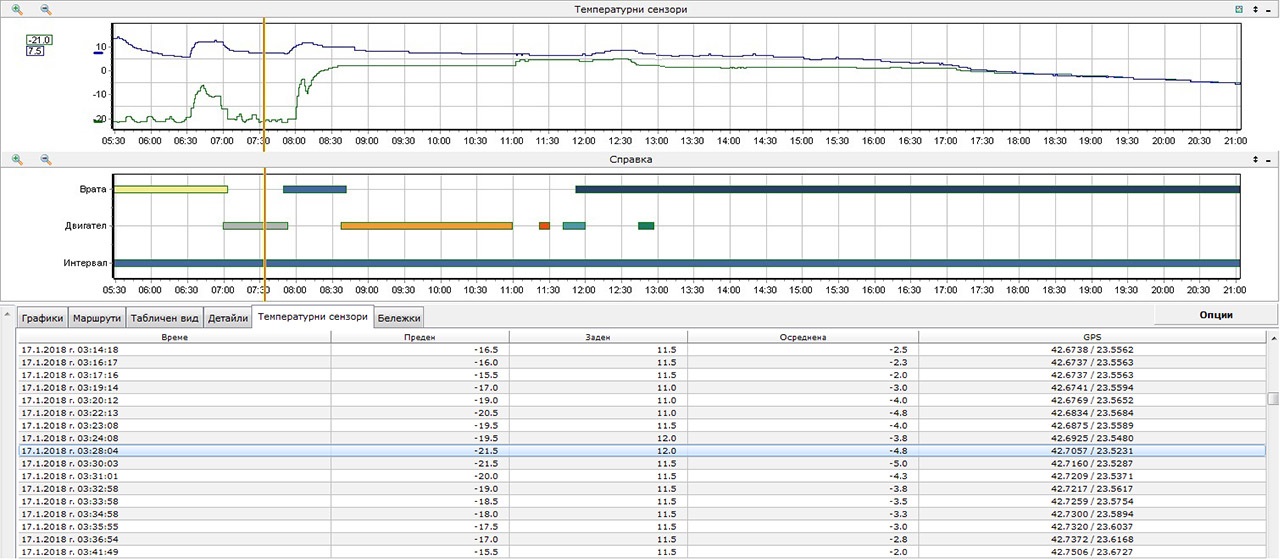 The system also offers and option for installing a senor, which can tell whether the door of the trailer is open or closed. The combination between route on the map and a graph showing when was the door opened, help the customer to see whether there are any violations of the rule for opening the trailer only in specified areas. You can also order to monitor the status of the cooling agregate (On/Off) of the vehicle, in order to check if the drivers are using the equipment correctly and shutting it down when there is nothing to refrigerate in the trunk.
The software support various export methods for the temperature measurement report, as well as, combining the data with objects on the map in order to generate a report for the measured temperature when the vehicle had entered an unloading point. We also offer a function for notifying the customer (via SMS) when the temperature goes outside of given interval. This is particularly useful for companies that transport medicine and other temperature sensitive goods.
Since the cases of refrigerated vehicles are many and specific, you can contact us from HERE and tell us about your needs regarding this service. We would be more than happy to help you choose the best option!